You test rode the horse, now what about the saddle?

When looking for a new horse: you find one, assess suitability by viewing, ride if possible and elect to buy or pass. Saddles are much the same. You find a brand that speaks to your logic, principles and needs, assess which model suits your goals, work out your budget and IDEALLY, try it out!
Test Riding or taking part in a demo program is the best way to work out if a saddle will be suitable for you and your horse.
Here are 3 quick things to help you find saddle success during a Test Ride.
1 – Visually Evaluate It
How does the saddle sit on your horse?
Is it perched up too high or sitting too low at the front?
Touching the horse's withers?
*If test riding our Natural Horseman Saddles, remember that SHIMMING will optimize 'lift' of the front of the saddle to keep pressure off the working shoulders, insuring wither clearance and facilitating your optimal balance point: An incomparably comfortable ride for you as well as your horse.
If you need help with making sure your saddle is in the correct position – be sure to check out our article on Saddle Placement.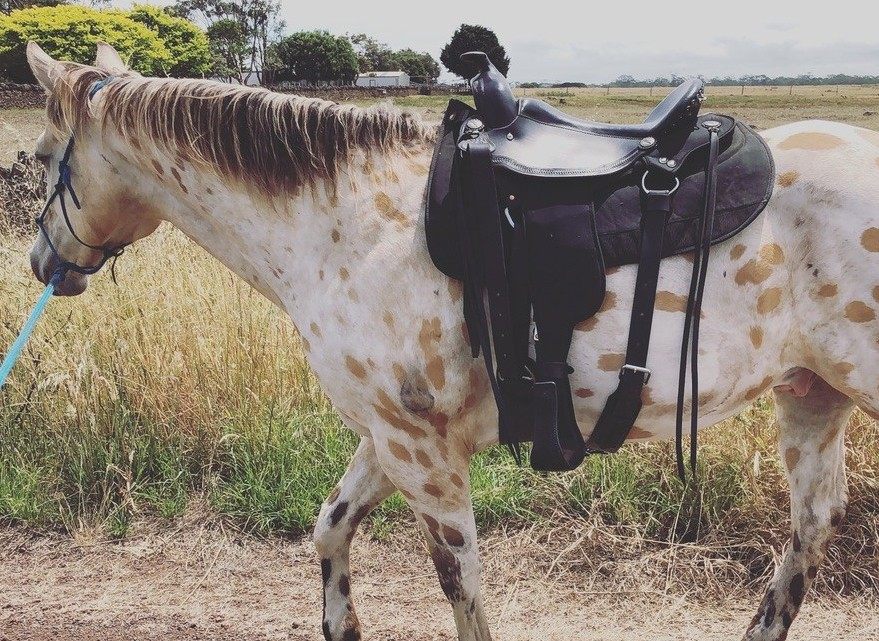 2 – Ride The Saddle And Assess How You Feel.
Does the saddle allow you enough room to be fluid in your motion and harmonious with your horse?
Does it facilitate your feeling balanced and secure?
*Seat sizes are personal preferences but too big or too small could result in problems for you as a rider and translate to your horse.
3 – Ask Your Horse…
Rhythmic and willing? Seem calm and relaxed?
Free moving and happy at all gaits?
Do you notice a change in head/neck position? Horse's head nodding DOWN with each stride (instead of UP) is a big plus!
Any tail swishing?
Any soreness when you palpate after a ride?
How did the sweat patterns look?
*Reading sweat patterns can be misleading and takes quite a bit of understanding to assess accurately.
There are lots to think about when TEST RIDING a saddle
Luckily our Test Ride program is designed to make it easy for you to sort things out suitability.
First we ask you to do our FREE Saddle Fit Evaluation – Arming us with what we need to provide all the knowledge you need to set up your saddle successfully when it arrives with pad, shims and cinch.
Next we ask for progress – tell us what you're experiencing and give us feedback so we can fine tune your set up if needed.
Return your saddle and extra equipment- Pop it all back in the box and simply use our return shipping label to send it home.
A test ride is available for anyone in the continental USA for the cost of shipping both ways: just $150 (Read up on our Test Ride Program here
If you're trying a saddle that IS NOT OURS, feel free to also send in a Saddle Fit Evaluation. We can help you assess whether the saddle is fitting properly on your horse or offer help to fit it more comfortably.
If you're not sure how to measure a horse for a saddle, don't feel confident saddle fitting on your own, or don't know exactly what to look for, it's ok! We can help!
Outside of the USA?
There's a huge community of existing customers who are proud to be our biggest ambassadors. They are WONDERFUL at sharing their discoveries. Ask around! Your local Instructor, NHS Facebook Group or even other friends may have a saddle of ours you could look at and ride.
Our Digital Saddle Fit Evaluation has proven to be extremely accurate and helpful in gauging suitability for 1,000's of horses globally.
It's not ideal we know, as everyone loves to touch, see and feel something like a saddle – but always ask us so we can try to hook you up with our global community/customers.
If you are unable to complete the online Saddle Fit Evaluation, you can download a PDF copy HERE