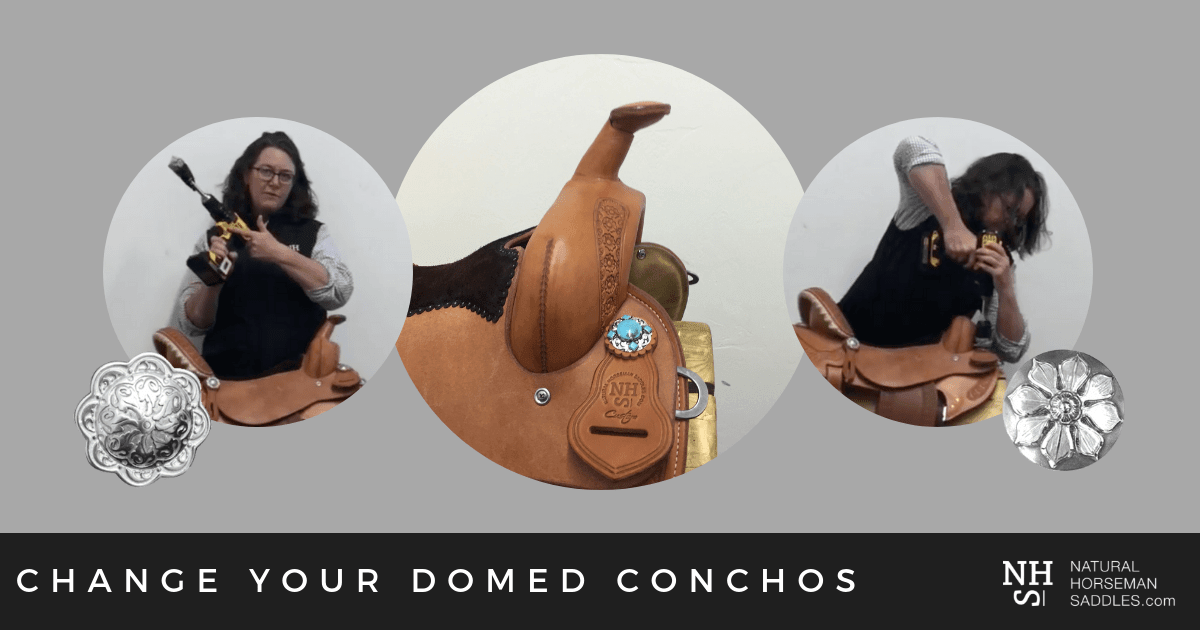 When your saddle needs a facelift, or even if you just need to replace a lost concho, removing and re-installing a domed concho can be a challenge. Slotted conchos (the ones held by leather tie-strings) are easy to change. Here are some great tips so you can be handy with the domed ones:
Our very own MacGyver love child Gretchen Furlong has found a simple and inexpensive way for you to get handy at changing domed conchos on your western saddle.
No need for expensive Concho-Turner tools. For this, all you need is :
A Pair Of Scissors
Strong Sticky Tape
A Cordless Drill
An Extension For Your Drill (Like a Socket Extension Bar)
A Maxi Pad…  Yes you read that correctly!
Conchos With A Screw On The Back
Check out our YOUTUBE video where our creative Gretch-Gyver demonstrates how you can replace your old conchos with new ones – the EASY way!