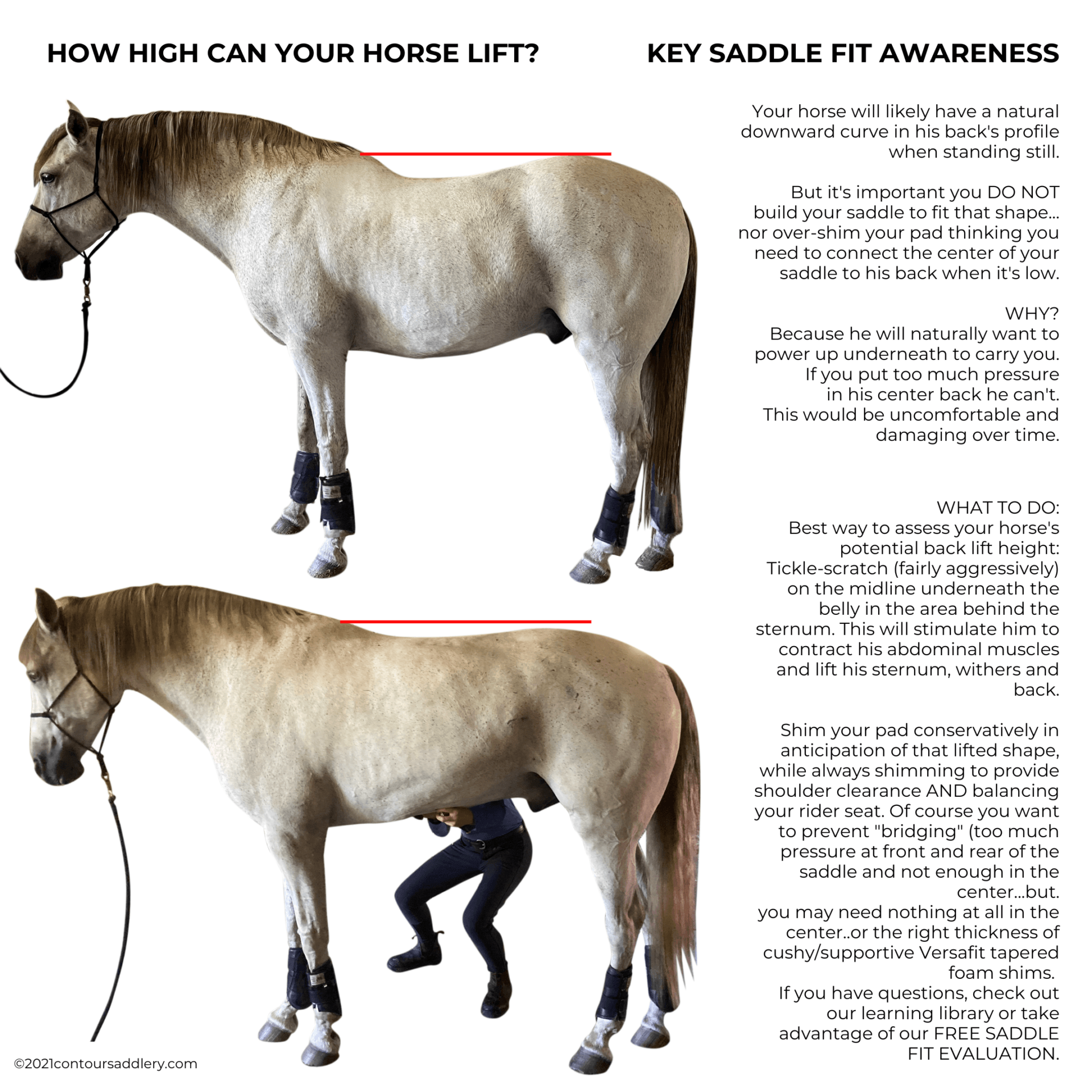 Here's an illustration of how to cause your horse to contract abdominal muscles and simulate the lift that occurs when he/she is in natural motion.
We call this the "belly tickle". You'll need a friend with a camera to help you get this shot.  Or see our video below.
Understanding how high your horse can lift his/her trunk and back give us an important perspective.  We can estimate the overall condition and state of training if you send us a photograph of this movement as part of your Free Saddle Fit Evaluation.  Then, we can help you set up your equipment to accommodate the shape your horse becomes when moving.