Identify the basic shape of your saddle relative to your horse:
Just like horses have different back profiles, saddles have different underside shapes as well. Some saddles are a better shape-match than others – but all saddles benefit from the custom contouring provided by VersaFit™ Shims.
Shimming configurations will be slightly different to provide improvement for any of the following saddle shapes:
Generously wide (GOOD, but still needs at least 1 shim)
Too Wide
Too Narrow
Too much "Rock" (convex underside of the saddle, will press horse's back downward in center when he tries to lift)
Too much "Bridging" (contact at front and rear and not enough connection in the center, even when horse lifts his back)
To determine the features of your saddle shape RELATIVE to YOUR HORSE, start by placing the saddle on his back WITHOUT a pad.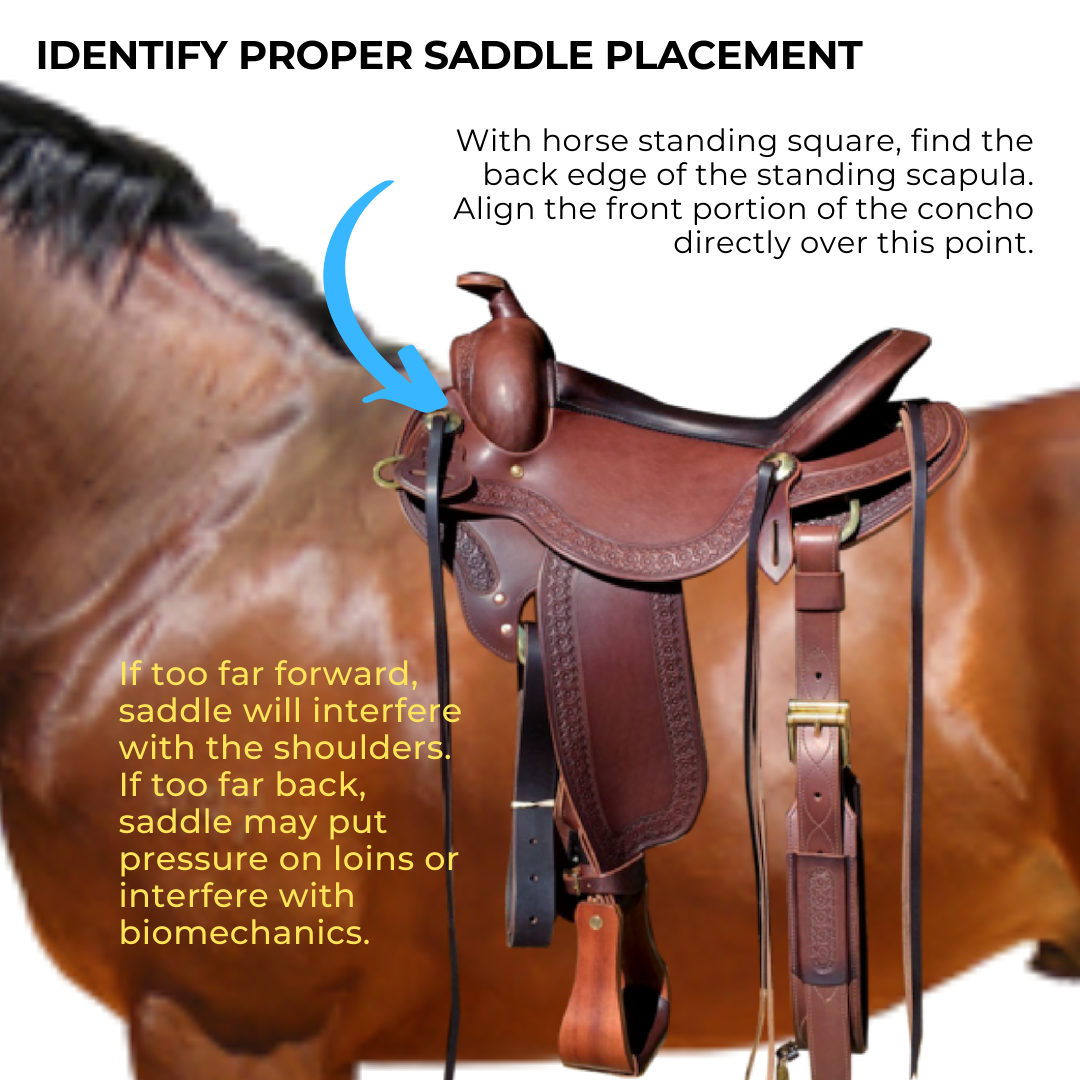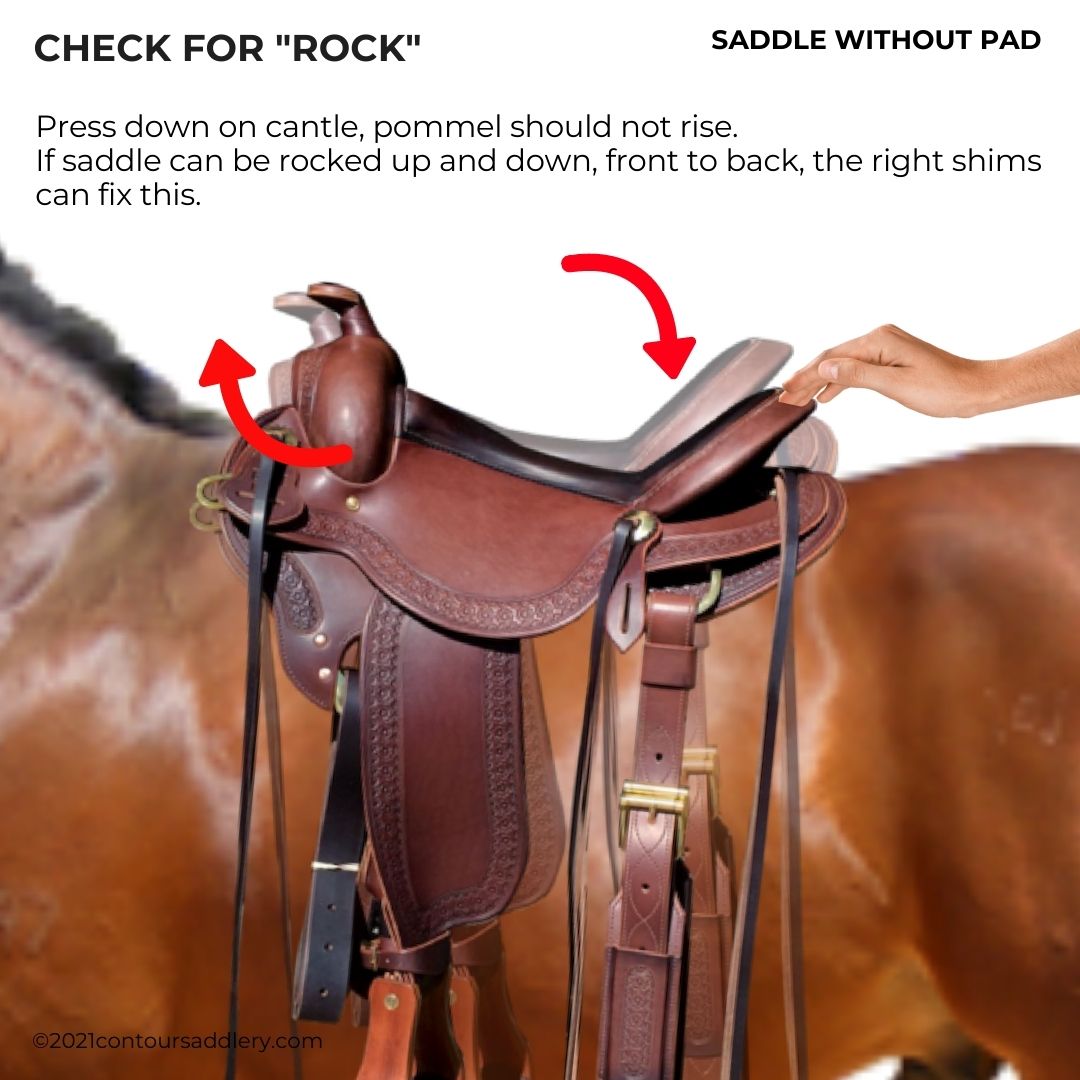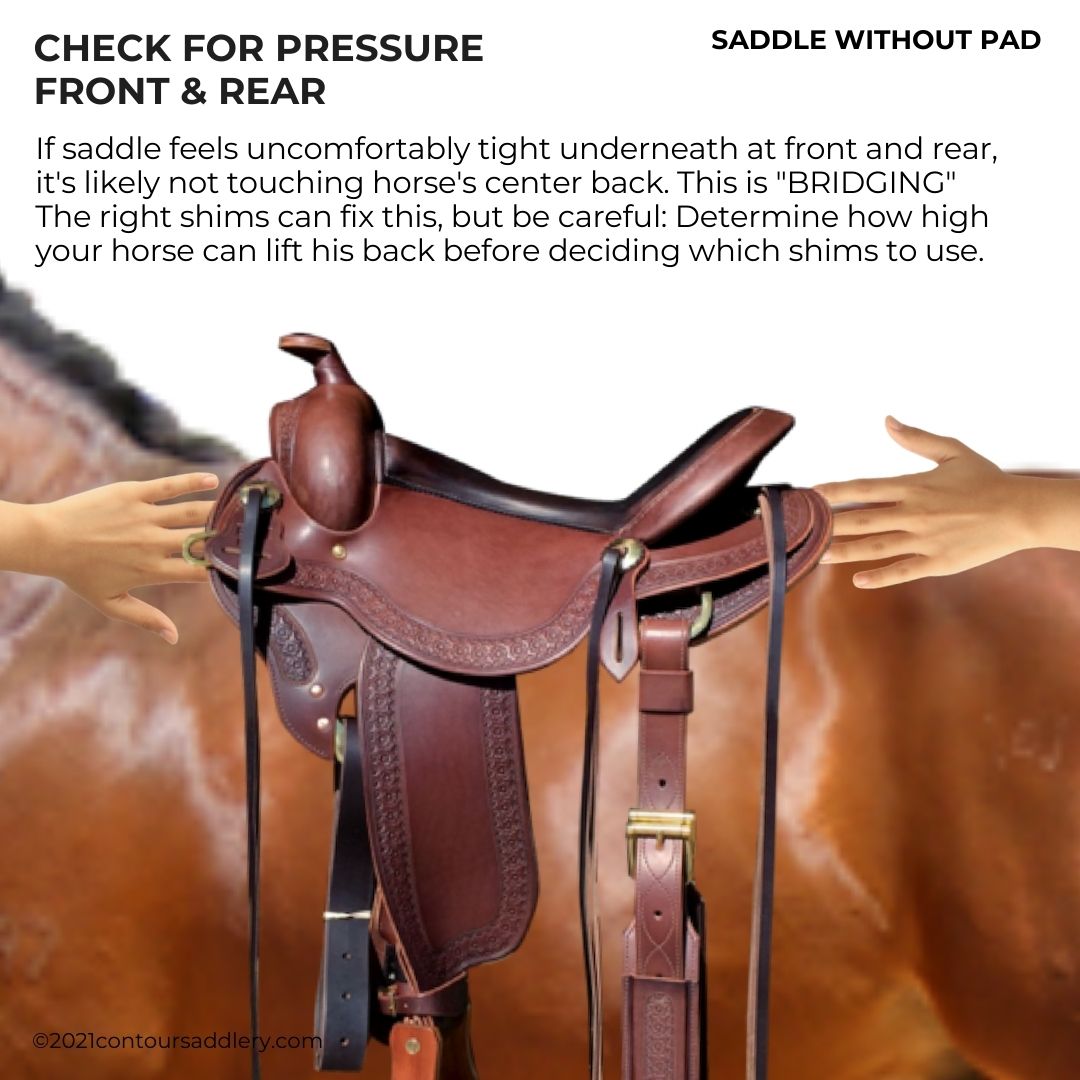 Do you have a "Tweener" ?  If your saddle seems to be somewhere in between "generously wide" and "too narrow," we suggest reviewing the information and testing the options for both types below.
If you're still not certain about your saddle's width/shape relative to your horse, you can learn more HERE, or take advantage FREE SADDLE FIT EVALUATION.
Did you get an idea how your saddle fits RELATIVE to YOUR HORSE?
Let's start shimming!